Explore the World
This week's theme is .....
HOLIDAYS
Exploring Holiday Themed Sensory Trays!
You will need:
A large bowl, tray or mat

Water and blue food colouring

Sand

Sea creatures or small world characters
Things to consider:
You could consider swapping water for gloop (a mixture of cornflour, water and blue food colouring) or icing sugar.

Also consider swapping sand for edible sand or breadcrumbs, cooked couscous or rice. Click here for a quick and simple recipe on how to make edible sand!

Why not make this activity more multi-sensory by adding water beads into the water.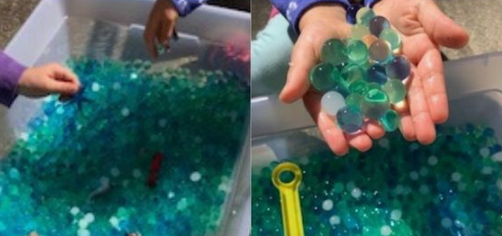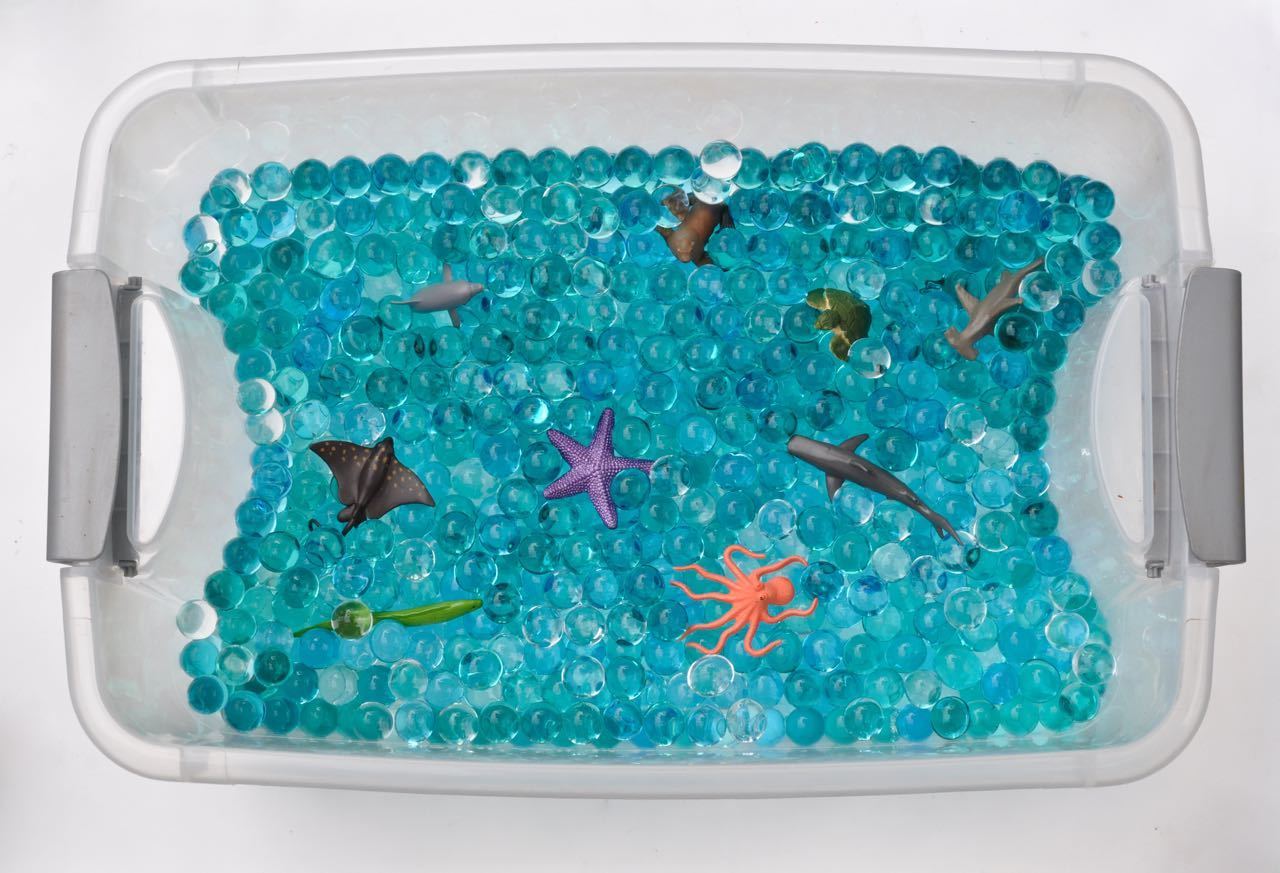 Alternatively, why not use sun-cream as a moisturiser or hand cream and massage into the palm of your child's hand. Encourage them to smell the sun-cream!
If your child engaged well with this sensory experience and you would like to try other similar activities, please click here for some more ideas and inspiration!
How do you make a sandcastle?
This week we will be experimenting with sand and finding out how much water is needed to make the perfect sand castle. Watch the video below and have fun!
Pioneers, this week you are going to find out the best quantities of sand and water for making sand castles.
Watch the video in the Adventurers section of this page.
Choose something to measure with from your kitchen - something that will allow you to measure water in millilitres. You could choose a measuring jug.
Start with 2 litres of dry sand. Decide how many millilitres of water you want to add each time. Depending on how much sand you start with you might want to add 20ml of water at a time, or 100ml of water at a time. If you add too much though the sand won't make a good sand castle!
Fill the downloadable recording sheet below as you carry out your experiment.
Extra activity:
Find out what sand is made from.

Does sand come in different colours?

Find out which animals live in the sand.

Find a picture of the Guinness World Record tallest sand castle.