Be Creative
This week's theme is ..... Bubbles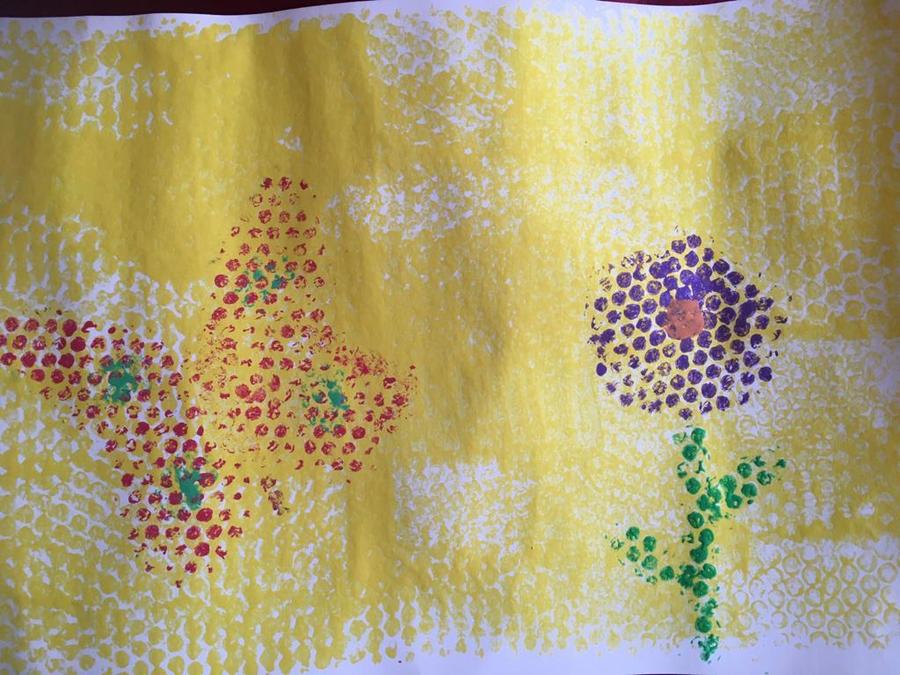 Bubble Painting
Bubble painting is great fun. It can be messy so it is an ideal outdoor activity or cover up inside.
This is simple to make - just a little water, washing up liquid and paint. Use straws to blow the mixture into colourful bubbles.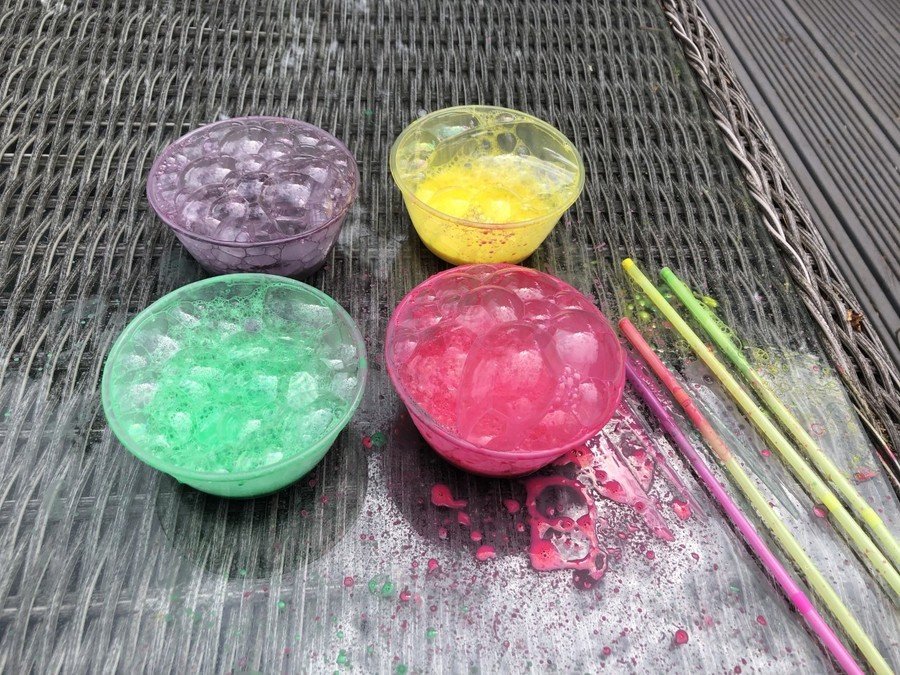 You can play around with the colours. Just use one colour like this all green or all pink painting.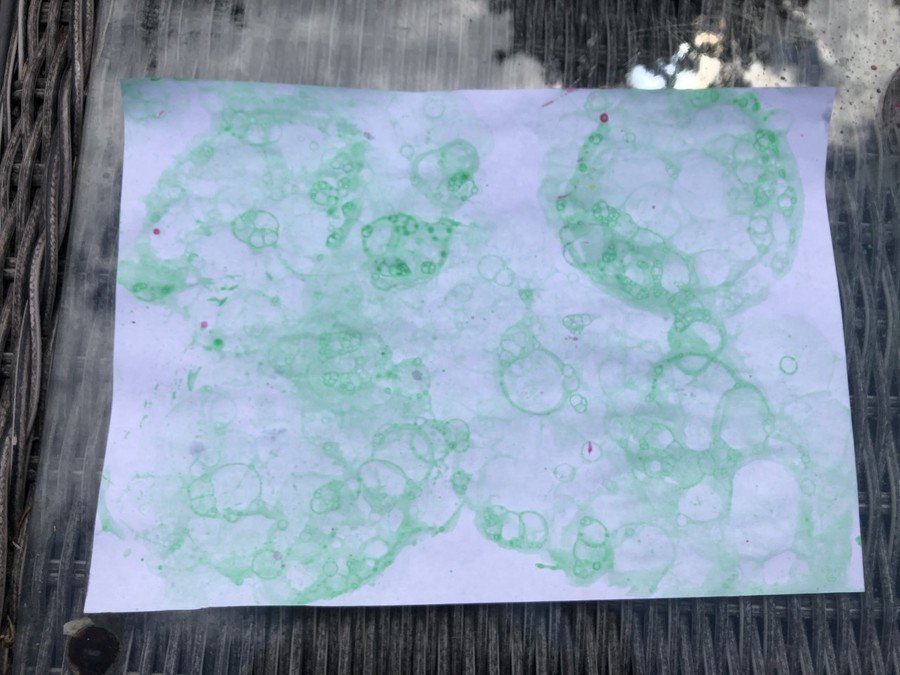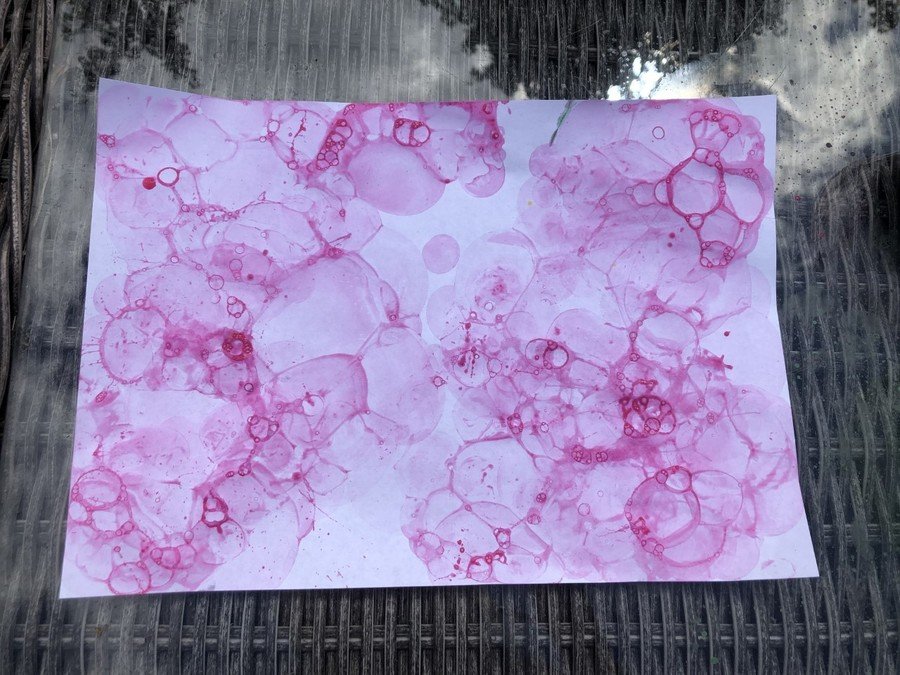 Or mix all the colours together on one page to see what happens.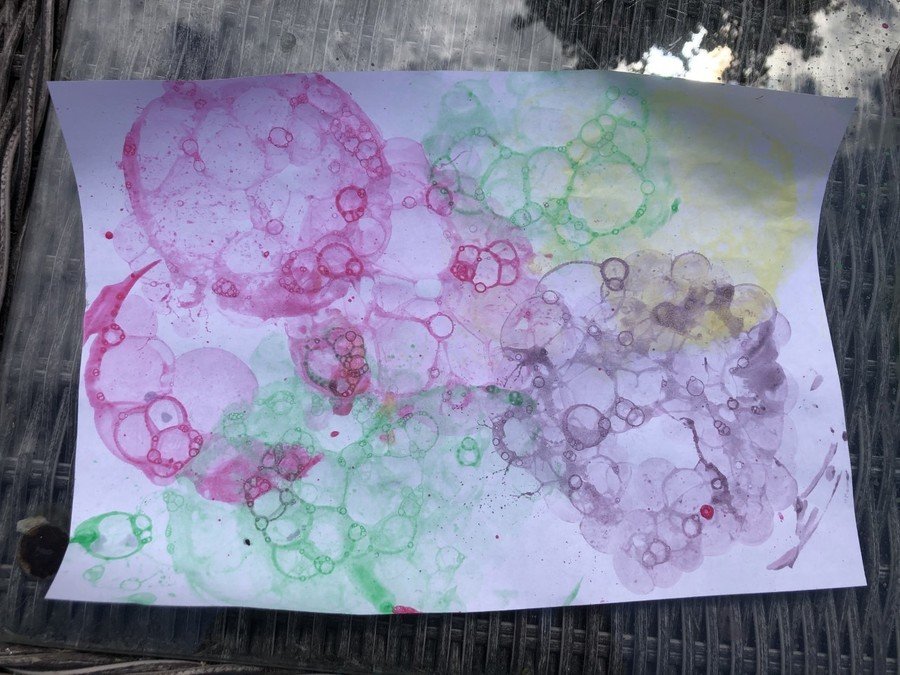 Waiting for one colour to dry and then adding another like the pink on yellow can be effective.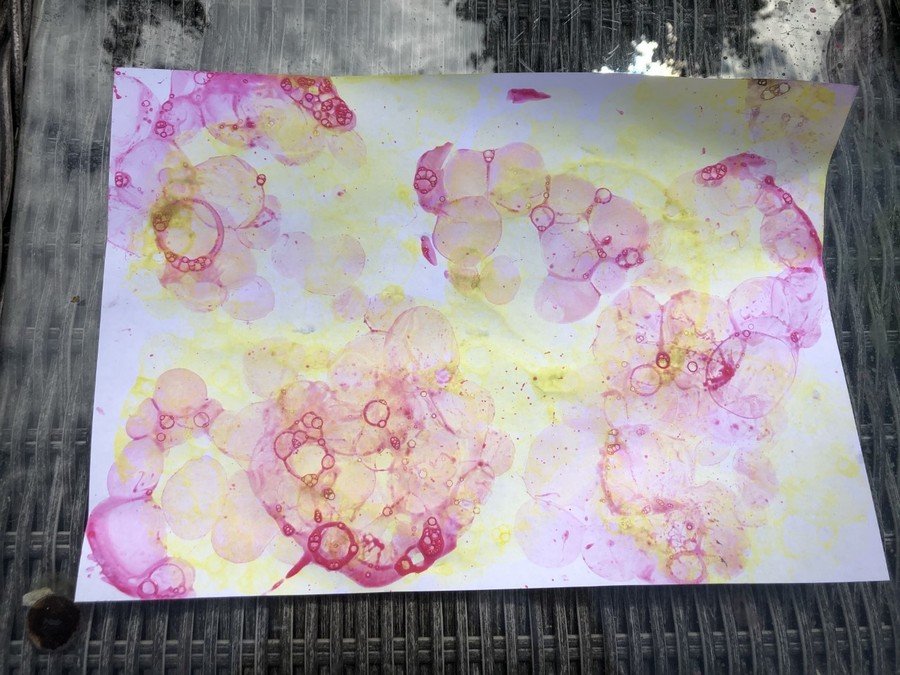 When dry the papers can be cut up and made into pictures like the two flower examples below.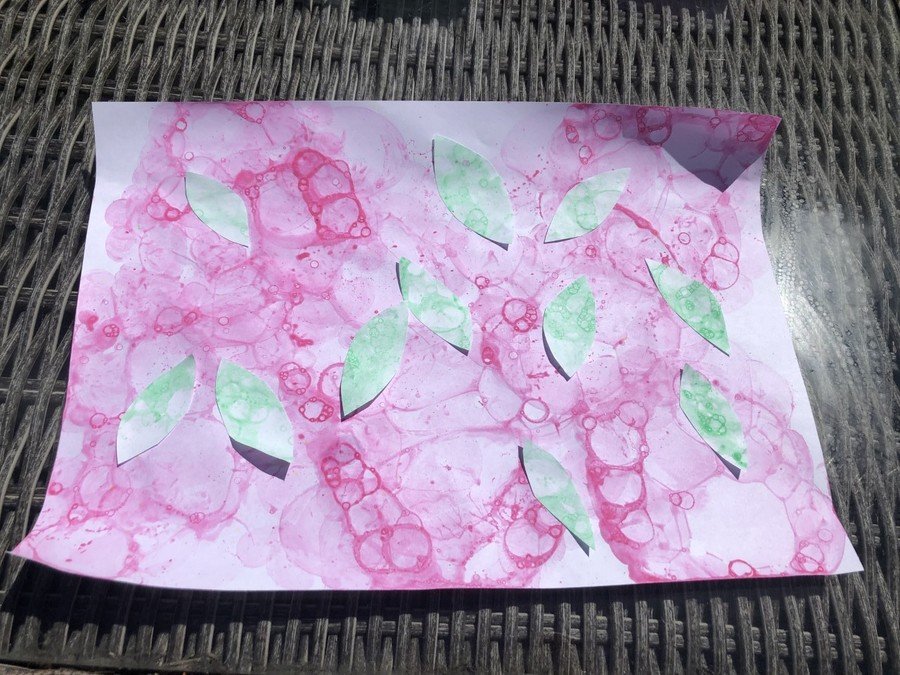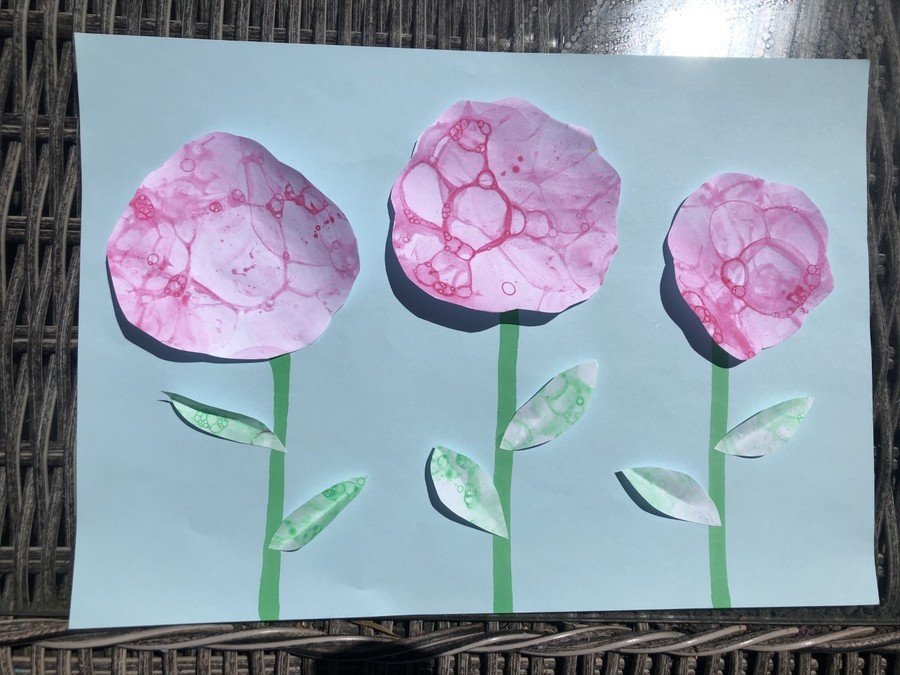 Why not try painting onto different coloured papers and see how this changes the effects you can make? Above all have lots of fun playing around and experimenting.
Make your own bubble wand
Why not try making your own bubble wand. This is super easy to do with straws and string. Jules also added a wooden skewer to her straws to add strength to the wand and provide a handle for ease of use.
Create your own Speech Bubble Art